Get two FREE watercolour classes
We're living through uncertain times. But what if you could use any extra time you have to re-connect with your creativity?
Ever told yourself that you'd love to learn to paint, if only you had the time? Now IS the time. Painting is something you can lose your worries in and can also be massively creatively satisfying. In fact, Churchill credited it with keeping him sane through the war.
The Pear Class
A 4-part video course aimed at total beginners. You'll learn how to paint a luscious looking pear. It's easier than you might think as I show you EVERYTHING!
The class also includes info on: how to choose the right equipment,  make the drawing, and overcome common creative blocks.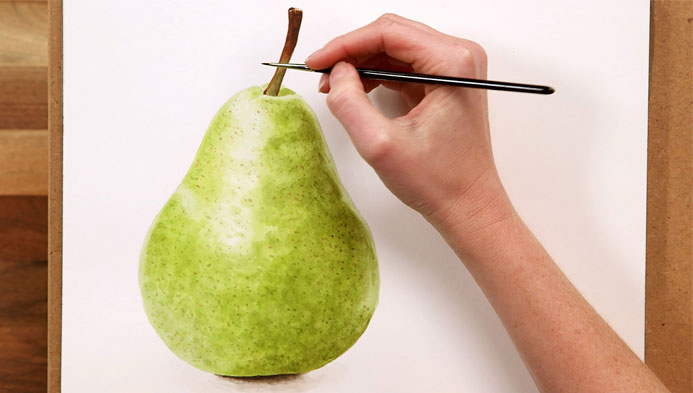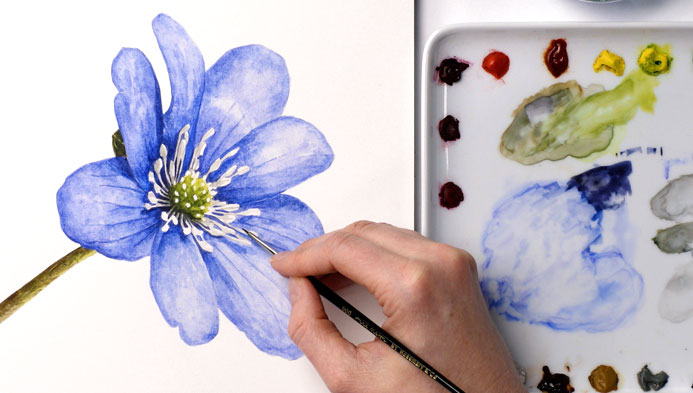 The Anemone Class
The second class follows the same 4-part video format and shows you step-by-step how to paint this beautiful Anemone flower.
It builds on what you learn in the Pear class and is a little more challenging so I recommend taking the Pear first, if you can wait!
By completing both classes you'll get to experience how my unique wet-on-dry method allows you to create the texture, realism, and vibrancy that will give your watercolour painting some WOW.
Receive both classes via email NOW
We'll use the information you provide here to deliver the email course, along with other updates from Anna. You can unsubscribe anytime. Click Here for our privacy policy.