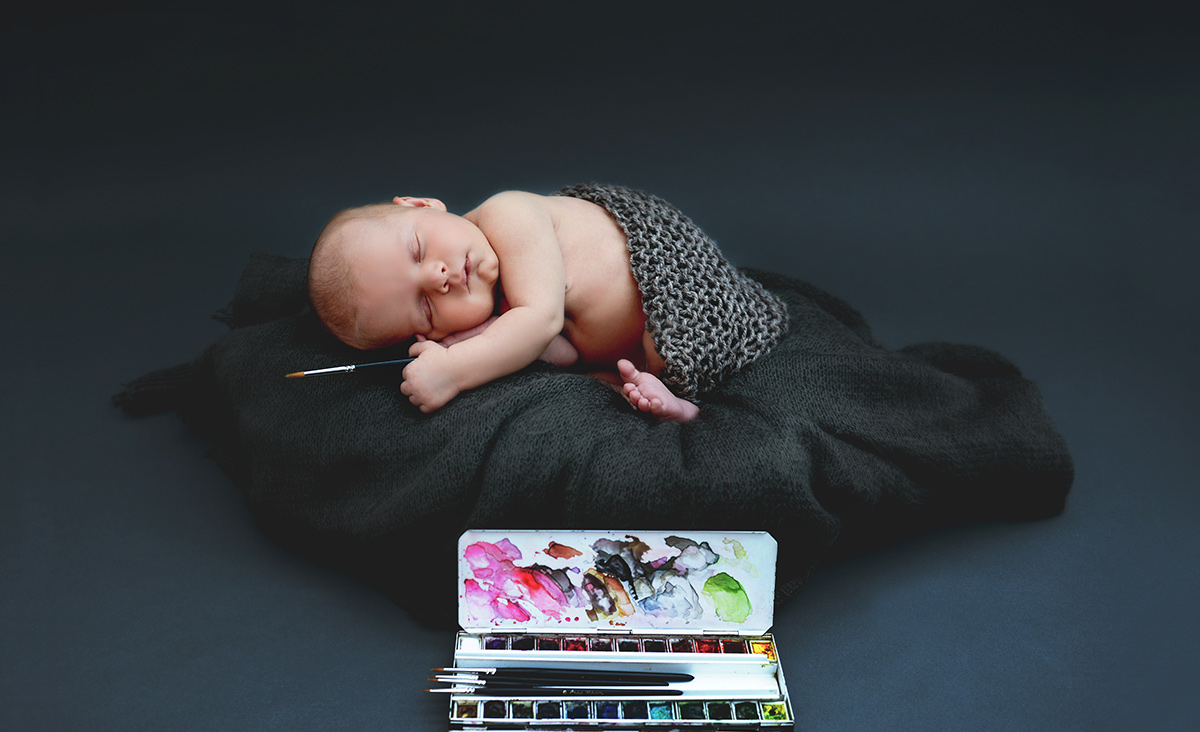 Phil and I are thrilled to introduce our baby, Benjamin (Ben).
As you can see, He's already got the painting bug!
We had quite a journey to get him which you can read about
here
if you haven't already. It's amazing to think that Ben was frozen for 3 months!
My pregnancy was also fairly challenging – including 4 months of morning sickness, a month long cold and really low iron requiring intravenous infusions. Then to top it all, gestational diabetes which meant the docs wanted him born a week early, resulting in a Caesarian section (rather than the homebirth I had planned)!
But it was all worth it when we met this little man.
Actually not so little as he was 9lb 8! (4.3kg)!
I am so relieved and grateful that he was here and perfect. I hadn't realised that there was a background of anxiety right the way through the pregnancy, as I'm sure lots of people experience- 'will he be ok?'.
He's not just ok. He's an absolute joy!
We don't want to jinx things but so far he's been chilled and contented.
It's like he knows how much we wanted him!
Thanks so much to all of you who have left us supportive comments and emails along the way. It's been really touching.
The next part of the journey starts here!